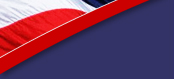 Alabama Course of Study: US History to 1877, Grade 10
Below you will find the 2004 version of the ALCOS for Social Studies, grade 10. Beneath each standard are links to web resources that may be useful to you and your students.
Contrast effects of economic, geographic, social, and political conditions before and after European explorations of the fifteenth through seventeenth centuries on Europeans, American colonists, and indigenous Americans.
Compare various early English settlements and colonies on the basis of economics, geography, culture, government, and Native American relations.
Trace the chronology of events leading to the American Revolution, including the French and Indian War, the Stamp Act, the Boston Tea Party, the Intolerable Acts, the Battles of Lexington and Concord, the publication of Common Sense, and the Declaration of Independence.
Describe the political system of the United States based on the Constitution and the Bill of Rights.
Identify key cases that helped shape the United States Supreme Court, including Marbury versus Madison, McCullough versus Maryland, and Cherokee Nation versus Georgia.
Describe relations of the United States with Britain and France from 1781 to 1823, including the XYZ Affair, the War of 1812, and the Monroe Doctrine.
Describe the development of a distinct culture within the United States between the American Revolution and the Civil War, including the impact of the Second Great Awakening and writings of James Fenimore Cooper, Henry David Thoreau, and Edgar Allan Poe.
Trace the development of efforts to abolish slavery prior to the Civil War.
Summarize major legislation and court decisions from 1800 to 1861 that led to increasing sectionalism, including the Missouri Compromise of 1820, the Compromise of 1850, the Fugitive Slave Act, the Kansas-Nebraska Act, and the Dred Scott decision.
Describe how the course, character, and effects of the Civil War influenced the United States.
Contrast congressional and presidential reconstruction plans, including African-American political participation.