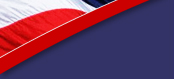 The Teaching American History Program II
Making a Nation: Laying Claim to Democracy
2007-2010

1. Alabama History/Geography
Discovering Alabama DVDs/Videos: Caves of Alabama, Geological History of Alabama, Wetumpka Impact Crater, Alabama Rivers, Wildlife History.

Westervelt Warner Museum of American Art Material: Introductory DVD; Alabama History Introduction Sheet; Pushmataha by Charles Bird King; The Baptism by Evan Wilson; Sunday School Under the Trees by Evan Wilson; Fountain with Iris at Mildred Warner House by Evan Wilson; The Dining Room of the Mildred Warner House by Evan Wilson; Parlor at Mildred Warner House by Evan Wilson; Foyer at Mildred Warner House by Evan Wilson; Pushmataha, A Choctaw Leader and His People (book) by Gideon Lincecum
2. Exploration
Photographs: Viking boat remains; Treaty of Tordesillas being signed; Marco Polo tapestry design; Portrait of Sir Francis Drake; Hernando Cortez portrait; Amerigo Vespucci portrait; Astrolabe; Sketch of James Cook meeting natives

Primary Sources: Image of Magellan with his ship; Three-masted ship; Ptolemaic map; World Map from 1651; Letter from Ponce de Leon; Letter to Columbus from Ferdinand and Isabela; Woodcut depicting Jacques Cartier's description of a native village; Drawings from a 15th century Ming book.

Books: Archeology for Young Explorers

DVDs/Videos: Dauphin Island, Sipsey River Swamp

Miscellaneous Material: Age of Exploration Timeline.

Westervelt Warner Museum of American Art Material: Introductory DVD; Exploration Introduction Sheet; The Falls of Kaaterskill by Thomas Cole; Hennepin Study by Thomas Hart Benton; Art in the New Land (book) by Charlie May Simon
Photographs: Indian chiefs and U.S. officials after the Battle of Wounded Knee; Men and women performing the Corn Dance in San Felipe Pueblo, New Mexico; Navajo blanket weaver using a loom; Sun-dried meat hanging in front of an adobe pueblo; Navajo Hogan; A woman cutting wood on a Flathead Indian Reservation; Portrait of Yellow Dog.

Primary Sources: Tribune Extra edition with a newspaper account of the Custer Massacre; Declaration of Allegiance signed by Native Americans; Aleutian boat sketches; Cherokee alphabet; Senate Bill 102 from 1830; Tlingit totem pole; Map of the Indian and Oklahoma Territories; Papago and Pima baskets.

DVDs/Videos: Horse Pens 40, Moundville

Westervelt Warner Museum of American Art Material: Introductory DVD; Native American Introduction Sheet; Black Hawk by Charles Bird King; Petalasharro by Charles Bird King; The Shield Maker by George de Forest Brush; Exchange of Prisoners by Gilbert Gaul; Sioux in Council by Seth Eastman; Custer's Last Stand by Gayle Porter Hoskins; Noonday Tea by Frederick Remington; Interior of Mandan Lodge by George Catlin; The Return to Camp by Henry Farny; The Lost Greenhorn by Alfred Jacob Miller; Getting to Know the World's Greatest Artists: Frederick Remington (book) by Mike Venezia
5. Jamestown
Photographs: King James I portrait; Mayflower replica at sea; Cut away of the Mayflower; Augustus Saint-Gaudens's bronze statue, The Puritan; First seal of Plymouth; Interior of a Plymouth house; Painting of the First Thanksgiving; and Bible that William Bradford carried on the Mayflower.

Other: American Indians praying around a fire; List of passengers from the Mayflower; Pilgrim recipe; Sampler; Salem witch trial flyer; Map of Plymouth Plantation; and John White's map from 1590. This series has received the 2003 Distinguished Achievement Award from the Association of Educational Publishers EdPress.

Mindsparks: "Daily Life in Colonial America"
6. Pilgrims
Photographs: Wahunsonacock (Chief Powhatan) holding a tribal meeting; St. Augustine Cathedral; Homes of Jamestown, Great Britain, and the Powhatan village; Depiction of Fort Raleigh in the Lost Colony; Baptism of Pocahontas painting; Views of the Susan Constant; John Smith portrait; Farmer waiting to sell his tobacco in Danville, VA.

Primary Sources: Map of Virginia drawn by John Smith; Manifest of original Jamestown settlers and their occupations; Slavery in the New World painting; Maps illustrating how Virginia has changed over the years; The Virginia Charter from King James; Virginia Company of London seal; John Smith's diary; Virginia General Assembly document.

Mindsparks: The Witches of Salem
7a. Colonial
Photographs: Portrait of Pocahontas; Capitol building in Williamsburg, Virginia; Headstones from the Salem witch trials; The Death of General Wolfe painting; Portrait of William Penn; Thatched colonial cottages; Native American home; Whale oil lamps.

Primary Sources: Colonial banknotes; Sign stating the rules of a colonial tavern; Captain John Smith's map of Virginia, 1612; Mayflower Compact; Deeds for Long Island & Westchester; England's image of the world in 1719; Phillis Wheatley poems; Slave auction sign.

Mindsparks: Colonial America in the 18th Century

Various children's Games/toys; Girl's gown and boy's shirt; Girls cap and apron; Brick Tea; Hand Fan; Sewing kit; slate board and candlestick; Reversible painting.

Books: The Servant's Directory, Improved; or, House-Keepers Companion Catalogue, Colonial Williamsburg: Caesar's Story: 1759, If you lived in Williamsburg in Colonial Days, Mystery of the Blue-Gowned Ghost, Fort Life, Sketch Book: The French Marines, 1755-1761, A Williamsburg Household, Theme Unit Book – Colonial America, Williamsburg lesson plan, Colonization lesson plan.

DVDs/Videos: Nature, Art, and Science, Wildlife History, Enslaved.

Music/Recordings: A Numerous and Brilliant Assembly: Colonial Williamsburg Musical Sampler; Colonial period music; Stories under African Skies: Stories in the African American Tradition.

Westervelt Warner Museum of American Art Material: Introductory DVD; Colonial Period Introduction Sheet; Colonial Wedding by E. L. Henry; Portrait of Private Mckinney by William Williams; Peaceable Kingdom by Edward Hicks; The Falls of Kaaterskills by Thomas Cole; The Hennepin Study (Niagara Falls) by Thomas Hart Benton
7b. Colonial Slavery

7c. Colonial Reading

8. American Revolution
Photographs: America's Liberty Bell; Exterior view of Independence Hall; Painting of leaders drafting the Declaration of Independence; Drawing of the Boston Massacre by Paul Revere; Portrait of George Washington; Painting of John Paul Jones on his ship; Benjamin Franklin portrait; View of Faneuil Hall in Boston.

Primary Sources: Political cartoons from Boston; Newspaper article protesting the Stamp Act; Map of the Battle of Bunker Hill; Drafting announcement for the Revolution; "Give Me Liberty, or Give Me Death" speech; Declaration of Independence; Excerpt of the Articles of Capitulation signed by Cornwallis at Yorktown; Join or Die Snake.

Mindsparks: The American Revolution

Books: Having a Tea Party Lesson Plan [grades 5-6].

CD: American Revolutionary era music.

Westervelt Warner Museum of American Art Material: Introductory DVD; American Revolution Introduction Sheet; Washington and Layafette by Andrew Wyeth; Signing of the Declaration of Independence by Edward Hicks; Washington at Valley Forge by Andrew Wyeth; George Washington by Robert Edge Pine; The Portrait of Thomas Jefferson by Jaime Wyeth; Study of Lafayette by Thomas Sully; George Washington and Christopher Gist Crossing the Allegheny by Daniel Huntington; Siege of Yorktown by Louis-Auguste Charles Couder
9. Constitution/New Government
Photographs: James Madison portrait; John Adams portrait; Thomas Jefferson portrait; The inside of Independence Hall; The White House; The Capitol Building; Washington's inauguration; John Jay portrait.

Primary Sources: Articles of Confederation; The Constitution; Bill of Rights; Magna Carta; Monroe Doctrine; A map of the plan for Washington, D.C.; "An Ode for the 4th of July" written in 1788; Constitutional voting record by state.

Mindsparks: "A REPUBLIC, IF YOU CAN KEEP IT"—The Founding of America's Federal Union

CD: Early Republic Music

Westervelt Warner Museum of American Art Material: Introductory DVD; New Government Introduction Sheet; George Washington by Alfred Jacob Miller; Benjamin Franklin by Alfred Jacob Miller; Thomas Jefferson by Charles Peale Polk; Patriae Peter by Rembrandt Peale; John Hancock by Paul Manship; Signing of the Declaration of Independence by Edward Hicks
10. Jacksonian America
Mindsparks: From Jackson to Lincoln: The Emergence of a Democratic Nation; Manifest Destiny: Images of an American Idea

DVDs/Videos: Fort Touloose/Jackson

Westervelt Warner Museum of American Art Material: Introductory DVD; Jacksonian Government Introduction Sheet; Andrew Jackson by Nathan Wheeler
11. Pioneers
Photographs: Cowboys along the Chisholm Trail; Pioneer children in front of their school; Man panning for gold during the gold rush; Pile of bison bones; View inside a covered wagon; Portraits of Meriwether Lewis and William Clark; American Indian camp; Log cabin being built.

Primary Sources: Pioneer recipe card; Mormon trail map; Donner Party diary entry; Homestead Act poster; Lewis and Clark's American Indian Friendship Medal; Map of the trail of Lewis and Clark; Title page from a book about life on the Santa Fe Trail; Pioneer friendship quilt.

Mindsparks: The Journey of Lewis & Clark

DVDs/Videos: Locust Fork River
Photographs: Sketch of the mutiny aboard The Amistad; A150D of an abolition primer; Image of a slave being whipped as a crowd watches; Harriet Tubman portrait; Frederick Douglass Dolls; Trading cards showing the life of a slave; Portrait of Caesar, a free black man; Collage of images showing slave life and emancipation.

Primary Sources: African slave trade broadside; Slave auction poster; Pro-slavery cartoons; Advertisement for a runaway slave printed by Thomas Jefferson; Newspaper about Dred Scott146s case; Flyer looking for Dolly, a runaway slave; Map of Pennsylvania146s Underground Railroad routes; Uncle Tom's Cabin poster.

Mindsparks: The Abolitionist Movement

Books: Slave Code [1833] Lesson Plan; Flossie and the Fox

DVDs/Videos: Alabama Black Belt.

CD: Antebellum period music.
13a. Civil War & Reconstruction
Photographs: President Lincoln with officers at the Antietam battlefield; Hot air balloon used by Union soldiers in 1862; General Grant in camp at Cold Harbor; Burial party at battlefield of cold Harbor; Ruins of Charleston, South Carolina, in 1864; Black drummer boy in uniform; Mathew Brady's 1865 portrait of General Robert E. Lee; President Lincoln's box at Ford Theatre.

Primary Sources: Reviews of Harriet Beecher Stowe's Uncle Tom's Cabin; Abraham Lincoln and Hannibal Hamlin election banner from 1860; Emancipation Proclamation; Black soldier recruitment poster from 1863; Gettysburg Address; Letter from a Union soldier to his sister; Chickamauga battlefield map; Parole of Lee and his officers.

Mindsparks: The Civil War; The Era of Reconstruction

Boy's Haversack

Books: Civil War Williamsburg; John Browns Raid on Harper's Ferry.

CD: Civil War music

Westervelt Warner Museum of American Art Material (Civil War): Introductory DVD; Civil War Introduction Sheet; Boy Fishing by James G. Clonney; Recognition by Constant Mayer; The Martin Brothers by William Frye; Dawn before Gettysburg by Edward Hopper; Confederate Decoys by Julian Scott; A Game of Freeze Out by Julian Scott; Playing Cards by Julian Scott; Getting to know the world's Greatest Artists: Edward Hopper (book) by Mike Venezia; Civil War Artist (book) by Taylor Morrison

Westervelt Warner Museum of American Art Material (Reconstruction): Introductory DVD; Reconstrution Introduction Sheet; The Noon Recess by Winslow Homer; Two Boys Eating Watermelon by William Aiken Walker; The Docks at New Orleans by William Aiken Walker; Plantation Economy in the Old South by William Aiken Walker; Gathering Corn in Virginia by Felix O. C. Darley; Choppin Cotton by Thomas Hart Benton; Tardy by E. L. Henry; Getting to Know the World's Greatest Artists: Winslow Homer (book) by Mike Venezia
13b. Lincoln

14. Westward Expansion
Photographs: Cattle roundup; Family with their covered wagon; Joining tracks in Promontory Point, Utah; Buffalo hide yard; Early years in Flagstaff, Arizona; Family in front of sod house; U.S. Marshals on Oklahoma land; Covered wagon train and railroad train.

Primary Sources: Louisiana Purchase; James Brothers' Wanted Poster; Land Ordinance of 1787; Homestead Act document; Panoramic map of San Francisco shortly after gold was discovered; Alaska Treasury Warrant for $7.2 million; Annexation of Texas flyer; Letter from the trail by Narcissa Whitman.

DVDs/Videos: Alabama History; Forest History.

Westervelt Warner Museum of American Art Material: Introductory DVD; Westward Expansion Introduction Sheet; Progress by Asher B. Durand; The Falls of Kaaterskill by Thomas Cole; Seal Rock by Albert Bierstadt; Abundance of Fruit by Severin Roesen; Above the Clouds at Sunrise by Frederic Church; How Artists See America (book) by Colleen Carroll
15. Immigration – Post Civil War
Photographs: Statue of Liberty; Eastern European immigrant family; Mediterranean immigrants; Angel Island; Aerial view of Ellis Island; Mulberry Street in New York City; Registry Hall on Ellis Island; Immigrants on the SS Amerika.

Primary Sources: Naturalization papers; Inspection card from 1910; Ticket holder from the Red Star Line; Ship's manifest for passengers sailing from Antwerp; Chinese Labor Application for Return Certificate; Political cartoon entitled, "Uncle Sam Staggered by Immigrants"; Mexican Application for Border Permit Card; French map of the world in 1858.

Mindsparks: The Irish in America: The Great Famine & the Great Migration
Photographs: Cotton gin; Standard Oil Company advertisement; Alexander Bell talking on the New York to Chicago phone line; Children at work in a factory; Spinning Jenny design; One of the first assembly lines; Homestead Steel Strike; Early iron bridge.

Primary Sources: Keating-Owen Child Labor Act of 1916; Map of the Union Pacific Railway; Early American inventions 1794 to 1906; Early steamboats; Western Union telegram about the 1903 First Flight; Andrew Carnegie political cartoon; Atlantic Cable drawing; The first telegraph.

Mindsparks: Industrial Revolution in the Early Republic; Lowell Factory Comes to Life; "Robber Barrons" or "Captains of Industry": Competing Images of the American Entrepreneur

DVDs/Videos: Alabama Forests; Forest History.

Westervelt Warner Museum of American Art Material: Introductory DVD; Industrial Revolution Introduction Sheet; South Street, New York, 1880 by John Stobart; Progress by Asher B. Durand; Riverboat by Thomas Hart Benton; View of Blue Hill Maine by Jonathan Fisher
17. Populist Era
Mindsparks: The Populist Revolt
18. Progressive Era
Mindsparks: The Progressives
19. Women's Rights
Mindsparks: A Complete Emancipation: The Birth of the Women's Rights Movement; "Votes for Women": The Battle for the 19th Amendment
20. World War I
Photographs: German U-boat; Teddy Roosevelt and the Rough Rider; Men in a frontline trench; Tanks during the Argonne offensive in 1918; General Allenby's entrance into Jerusalem; Nurses treating the wounded in trenches; Children staging a Red Cross drill; Ruins of the St. Quentin Cathedral.

Primary Sources: German telegram decoded by British; New York Times article on the assassination of Ferdinand and Isabella; German advertisement in the New York Times; Mother Russia poster; Diary entry from a World War I Pilot; Panama Canal political cartoon; Letter from a man aboard the USS Maine; President McKinley's explanation about the Philippines.

Mindsparks: America's World War I

Westervelt Warner Museum of American Art Material: Introductory DVD; World War I Introduction Sheet; The Return of Private Davis from Argonne by John Steuart Curry
21. Roaring Twenties & Great Depression
Photographs: Black Tuesday on Wall Street; Unemployed man asking for a job; Men from the Bonus Army; Farm foreclosure auction; Dust storm in Kansas; Migrant mother in California; Run on the banks; Roosevelt giving a Fireside Chat.

Primary Sources: A Chicken for Every Pot advertisement; Presidential political cartoons; Little Orphan Annie comic strips; Depression recipes; A mother's letter to Eleanor Roosevelt; Eleanor Roosevelt's DAR resignation letter; Poster for government housing; "The Big Rock Candy Mountain" sheet music.

Mindsparks: The Roaring Twenties; The Great Depression

Books: Jazz Talk Lesson Plan [grades 6-12]

CD: Folk Music
22. World War II
Photographs: Hitler accepting an ovation at the Reichstag; Aircraft spotter in London; USS Arizona burning at Pearl Harbor; American soldiers landing on the coast of France on D-Day; The "Big Three" at the Yalta Conference in 1945; Flag raising on Iwo Jima; Concentration camp victims in 1945; Atomic bomb smoke plume.

Primary Sources: Early naval dispatch about Pearl Harbor; War ration book from 1942; German propaganda cartoon; We Can Do It! Poster celebrating "Rosie the Riveter"; Note from General Eisenhower on D-Day; Two letters between a soldier and his family from 1944; Western Union telegram telling of the soldier's death; 1949 court judgment for "Tokyo Rose".

Mindsparks: America's World War II: A World in Flames

CD: World War II music

Westervelt Warner Museum of American Art Material: Introductory DVD; World War II Introduction Sheet; Shipping Out by Thomas Hart Benton
23. Holocaust
Photographs: Adolf Hitler reviewing Nazi troops; Nazi police conducting home searches; Burning synagogue on Kristallnacht; Gypsies in a concentration camp; Forced labor camp; Victims being buried in a mass grave; Concentration camp survivors; Defendants at the Nuremberg Trials.

Primary Sources: invitation to a bar mitzvah in 1936; Poster of the Nuremberg Law for the Protection of Blood and German Honor; cover of anti-Semitic German children's book used for propaganda; Identity card for a German Jewish woman from 1939; Jewish store boycott poster; Postcard sent from the Warsaw Ghetto; Pages from Anne Frank's diary; Sketch of a Nazi death camp.
Photographs: H-bomb on Bikini Atoll; Berlin blockade; Winston Churchill giving his Iron Curtain speech; Ronald Reagan and Mikhail Gorbachev; Alger Hiss and Whittaker Chambers; Greek guerrilla fighters; Berlin Wall coming down; Korean War soldiers.

Primary Sources: Space Race cartoon; Game of Bluff based on the Bay of Pigs; President Truman's diary entry from the Potsdam Conference; Letter from the Rosenberg's son to President Eisenhower; General MacArthur's farewell speech; Poster of Humphrey Bogard saying "I'm no Communist"; Mao Tse-Tung on the cover of TIME; Comic book cover for the Incredible Hulk, who was affected by radioactivity.

Mindsparks: The Cold Peace and the Korean War

DVDs/Videos: Red-Cockaded Woodpecker; Sipsey Wilderness; Black Warrior River; Village Creek.
25. Civil Rights Movement
Photographs: Protesters during the 1963 March on Washington; Segregated waiting room sign from 1956; Woolworth sit-in, February 2, 1960; Rosa Parks being fingerprinted; Burning Freedom Rider bus; Ku Klux Klansmen in front of burning cross; Governor Wallace in front of doors at University of Alabama; Malcolm X and Martin Luther King, Jr.

Primary Sources: NAACP membership drive poster; Poll Tax Amendment political cartoon; Brown v. Board of Education judgment; Civil Rights Act of 1964; Integrated Bus Suggestions from Montgomery, Alabama; President Johnson's diary entry for the Voting Rights Act of 1965; Martin Luther King, Jr.'s Nobel Peace Prize acceptance speech; Letter to the president about Birmingham church bombings.

Mindsparks: The Civil Rights Revolution

CD: Civil Rights Era music

DVD: Fullness of Time: A Story for the Living South. The story of Theresa Burroughs and the foot soldiers from West Alabama in the Birmingham and Selma marches, and other voting rights activities.
26. Vietnam Conflict
Photographs: Smoke over Saigon during the Tet Offensive; Ho chi Minh; Lyndon Johnson and Robert McNamara; 7th Cavalry Division in the field; Vietnam Veterans Memorial; Anti-war protest at Kent State University; Demonstrators at the 1968 Democratic National Convention; Joan Baez protest concert.

Primary Sources: POW/MIA symbol; Pocket card for U.S. personnel in Vietnam; Gulf of Tonkin Resolution; North Vietnamese flyer promoting protest; Letter from a Vietnamese immigrant; Stars and Stripes articles about My Lai; Selective Service draft card; Stars and Stripes map of Vietnam.

Mindsparks: Vietnam, Our Longest War: Part 1 & Part 2
Photographs: Women's suffrage parade in New York City, President Lyndon Johnson signing the Civil Rights Act of 1964, Nettie Hunt and her daughter celebrating the Brown v. Board of Education ruling, President Ronald Reagan in a press conference, Recycling stockings for World War II, Political cartoon depicting environmental problems, A National Security Council meeting with President George Bush, Image of President Richard Nixon's trip to China.

Primary Sources: Court verdict for Al Capone, Petition for the Social Security Act, Presidential campaign poster for William McKinley, Telegrams between President John Kennedy and Premier Nikita Khrushchev, Petition for the Social Security Act, Executive order from President Harry Truman to remove General Douglas MacArthur from command, President Dwight Eisenhower's approval of the Federal-Aid Highway Act, Lobbying reform bills introduced by Senator John McCain and Senator Barack Obama.
---
The Teaching American History Program I
2004-2007
Historical Trunks