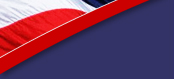 Alabama Course of Study: US History from 1877 to the Present, Grade 11
Below you will find the 2004 version of the ALCOS for Social Studies, grade 11. Beneath each standard are links to web resources that may be useful to you and your students.
Explain the transition of the United States from an agrarian society to an industrial nation prior to World War I.
Describe social and political origins, accomplishments, and limitations of Progressivism.
Explain the impact of American imperialism, including the geographic changes due to the Open Door Policy and the Roosevelt Corollary, on the foreign policy of the United States between Reconstruction and World War I.
Describe the causes and impact of the intervention by the United States in World War I.
Describe the impact of social changes and the influence of key figures in the United States from World War I through the 1920's, including Prohibition, the passage of the Nineteenth Amendment, the Scopes Trial, immigration, the Red Scare, Susan B. Anthony, Margaret Sanger, Elizabeth Cady Stanton, the Harlem Renaissance, the Great Migration, W.C. Handy, the Jazz Age, and Zelda Fitzgerald.
Describe social and economic conditions from the 1920s through the Great Depression, factors leading to a deepening crisis, and successes and failures associated with the programs and policies of the New Deal.
Explain the entry by the United States into World War II and major military campaigns in the European and Pacific Theaters.
Describe the international role of the United States from 1945 through 1960 relative to the Truman Doctrine, Marshall Plan, Berlin Blockade, and NATO.
Describe major domestic events and issues of the Kennedy and Johnson Administrations.
Describe major foreign events and issues of the Kennedy Presidency, including the construction of the Berlin Wall, the Bay of Pigs invasion, and the Cuban Missile Crisis.
Trace the course of the involvement of the United States in Vietnam from the 1950's to 1975.
Trace events of the modern Civil Rights Movement from post-World War II to 1970 that resulted in social and economic changes, including the Montgomery bus boycott, the desegregation of Little Rock Central High School, the march on Washington, and the Freedom Rides.
Describe the Women's Movement, the Hispanic Movement, and the Native American Movement during the 1950s and 1960s.
Trace significant foreign policies and issues of presidential administrations from Richard Nixon to the present.