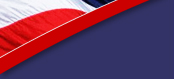 Alabama Course of Study: US Government, Grade 12
Below you will find the standards relevant to U.S. History from the ALCOS for Social Studies, grade 12. Beneath each standard are links to web resources that may be useful to you and your students.
Analyze purposes, organization, functions, and principles of the Constitution of the United States and the Bill of Rights.
Explain how the federal system of the United States divides powers between national and state governments, including areas of taxation, revenue distribution, federal grants, distribution of entitlements, regulation of interstate commerce, and enforcement of contracts.
Describe specific functions, organization, and purposes of state and local governments.
Trace the expansion of suffrage and its effect on the political system of the United States.