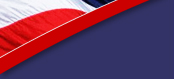 Alabama Course of Study: US Studies, Beginnings to 1877, Grade 5
Below you will find the 2004 version of the ALCOS for Social Studies, grade 5. Beneath each standard are links to web resources that may be useful to you and your students.
Locate physical features that impacted the exploration and settlement of the Americas.
Identify causes and effects of prehistoric migration and settlement in North America.
Compare major Native American cultures in respect to geographic region, natural resources, government, economy, and religion.
Explain effects of European exploration during the Age of Discovery upon European society and Native Americans, including the economic and cultural impact.
Describe the early colonization of North America and reasons for settlement in the Northern, Middle, and Southern colonies.
Identify the impact of trade routes on emerging colonies in the Americas.
Identify events leading to the American Revolution, including the French and Indian War, the Stamp Act, the Intolerable Acts, the Boston Massacre, and the Boston Tea Party.
Identify major events of the American Revolution, including the Battles of Lexington and Concord, the Battle of Bunker Hill, the Battle of Saratoga, and the Battle of Yorktown.
List steps involved in the development of the Constitution of the United States, including inadequacies of the Articles of Confederation and struggles over the ratification of the Constitution.
Describe political, social, and economic events between 1803 and 1860 that led to the expansion of the territory of the United States.
Explain causes of and major events occurring during the War of 1812.
Identify causes of the Civil War from the northern and southern viewpoints.
Identify social, political, and economic changes that occurred during Reconstruction.
American Experience: Reconstruction
Companion website to PBS program with many helpful resources for learning about Reconstruction, including primary sources, interactive maps, and a teaching guide.
Andrew Johnson
Documents on Andrew Johnson impeachment from HarpWeek which includes political cartoons, a simulation game, and links to primary source documents, etc.
Exploring the Reconstruction Era
This unit introduces students to the Reconstruction Era (1865-1877) of American history. Students will discover that Reconstruction failed to alter the South's social structure or its distribution of wealth and power. They will conclude through their research that legislation passed during this period eventually prevailed and brought a change of life for African-Americans and women.