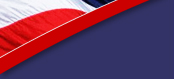 Alabama Course of Study: US Citizenship, Grade 7
Below you will find the standards relevant to U.S. History from the ALCOS for Social Studies, grade 7. Beneath each standard are links to web resources that may be useful to you and your students.
Describe influences of ancient Greece, the Magna Carta, and the Mayflower Compact on the government of the United States
Compare the government of the United States with other governmental systems.
Describe essential characteristics of state and local governments in the United States.
Compare duties and functions of members of legislative, executive, and judicial branches of local, state, and national governments.
Describe examples of conflict, cooperation, and interdependence of groups, societies, and nations, using past and current events.