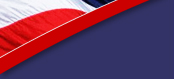 Helpful Links
General History
Pictures
History Images
Links to galleries of historical images including the Founding Fathers, American cities, sports, coins, and WWII.

The USDA History Collection Image Gallery
This page contains links to selected photographs, drawings, maps and other graphic images from the collection at Special Collections of the National Agricultural Library.
Maps
Online Encyclopedias
Wikipedia
free, online encyclopedia compiled by users.
Questia
Searchable online database of print books and journals available online for free.
Project Gutenberg Online
Free online e-book database of converted print materials that are in the public domain.


Professional Development
LOC Teacher Page
Library of Congress page for teachers with excellent online one-hour modules on: Copyright and Primary Sources; Analyzing Primary Sources: Photographs & Prints; Analyzing Primary Sources: Maps; and Finding Primary Sources. You can print out a certificate with hours for PD credit upon completion of each module.
Learners Online
Offers free online lessons each week, generally for secondary grades, and also a publishes a monthly online newsletter of educational resources which requires a paid subscription.
Alabama Learning Exchange
Operated by the Alabama State Dept. of Education, the site offers the AL Course of Study, lesson plans, and links to professional and classroom resources on the web.
Miscellaneous Topics
Alabama History
African American History
Hispanic-American History
American Indian History
Southern History
Documenting the American South
University of North Carolina database of digitized primary resources documenting Southern U.S. history. Includes texts, images, and audio files, organized into fourteen thematic collections that can be searched or browsed by author, title, and subject.
Women's History
Geography
The World Fact Book This website contains the CIA world fact book. It is a good place to look for information on individual countries.
Government/Economics
Presidential Elections
NAEP Chronological Links

Beginnings to 1607
Colonization, Settlement, & Communities (1607-1763)
The Revolution & The New Nation (1763-1815)
Expansion & Reform (1801-1860)
Crisis and the Union: Civil War and Reconstruction (1850-1877)

The Development of Modern America (1865-1920)
Modern America and the World Wars (1914-1945)
Federal Resources for Educational Excellence
FREE list of resources compiled by the Library of Congress covering the two World Wars and the Interwar Period, including the Great Depression.

World War I

Interwar Period, Part I: The Roaring Twenties

Interwar Period, Part II: The Great Depression

World War II:
Contemporary America (1945-present)
Federal Resources for Educational Excellence
FREE list of resources compiled by the Library of Congress that cover US history from 1945 to the present day, including the Cold War, the Civil Rights Movement, and the Vietnam War.

The Cold War:

The Civil Rights Movement:

1970's: Vietnam, Watergate

1980's-Present: